Navadha Bhakti (Nine forms of Devotion) – Satsanga with Swami Swaroopananda
August 7 @ 7:30 pm

-

August 10 @ 9:00 pm

EDT
Event Navigation
Four Day Talk Series on 'Nine Forms of Devotion' by Swami Swaroopanandaji (Head of Chinmaya Mission Worldwide), at Plainsboro, NJ
Can we ever imagine our life without love? Because without love there is no happiness, no joy. In fact, there is not even purpose to live. But when love is there moment to moment, every place, for every one – can you imagine what that life will be? That life is full of happiness!
And that love, when it is directed towards the higher – higher means that Lord in whose love we can begin to love everybody – that love liberates us, that love brings happiness to us, that love brings happiness to the beloved.
What is that love which is called as Bhakti? How to develop it? What are the many facets, and how does love express itself?
This is explained very beautifully by Sri Ramachandra ji to Shabari, who is herself an embodiment of Devotion. It teaches us the way of love, living in love.
These are the steps of love that we will be climbing in our Gyan Yajna on Navadha Bhakti from Sri Ramcharitamanas.
Come, let us in love celebrate life – in all is facets and joy!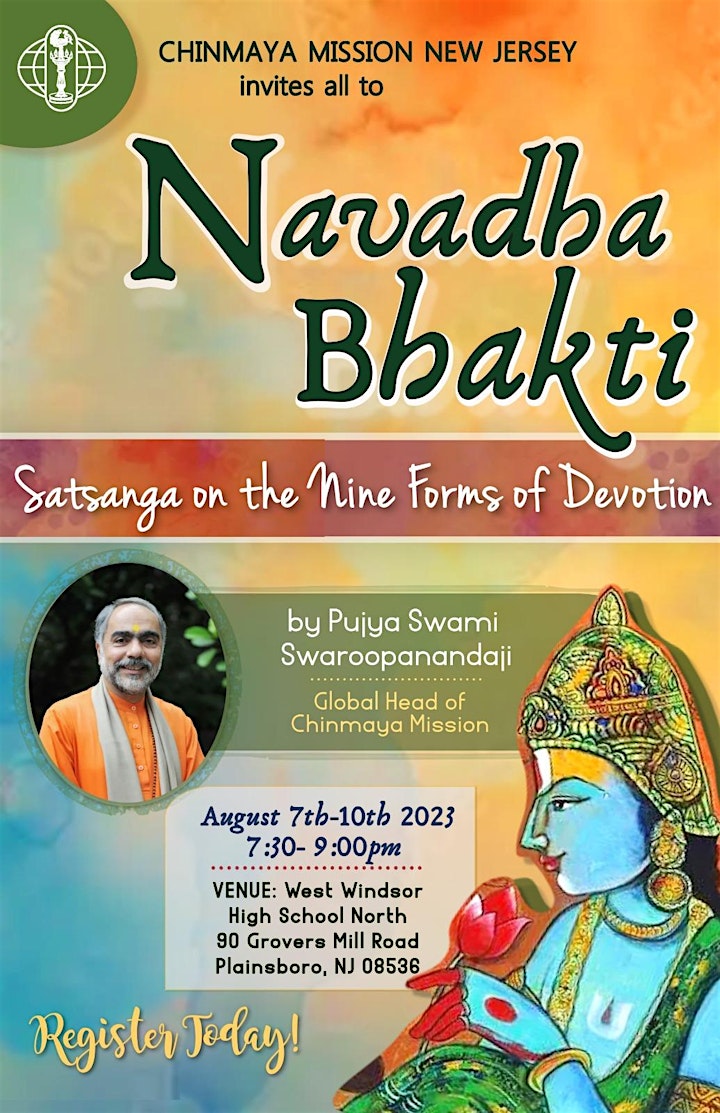 Related Events