Narasimha Chaturdashi Festival
May 4 @ 5:30 pm

-

9:00 pm

EDT
Event Navigation
Narasimha Festival at Bhakti Center (25 First Avenue) on May 4 2023, 5:30 – 9pm, yagna, kirtan, free veg. dinner.
We cordially invite you to one of the important festivals of the year, Narasimha Chaturdashi, the celebration of Sri Narasimha's appearance. Join us at the Bhakti Center to celebrate this event on Thursday, May 4, 2023, from 5.30 to 9pm.
This year, we have a special Narasimha Yajna – an auspicious event to participate in. Narasimha appears in the form of half man-half lion, the destroyer of all obstacles on the path of bhakti. We will provide flowers that you can offer to a special picture of Narasimha.
HOW TO REGISTER
You can register for the event within EventBrite itself if you wish, however, to make the check-in process faster at the front desk, we request you to book a spot using the "Register Here" button at the following page on our website:
WHEN & WHERE
Bhakti Center Temple Hall, 3rd Floor
Thursday, May 4th 5.30 – 9pm
WHAT TO EXPECT
* spiritually uplifting atmosphere
* kirtan
* vegan meal
* family friendly environment
*for any questions please write to Sundar Ananda or Bala Krsna at festivals@bhakticenter.org
Program Schedule:
5:30-6:30pm – Narasimha Yajna
6:30pm – evening Aarti
7:00-8:30pm – Kirtan
8:30-9:00pm – Narasimha Aarti + Flower offering
9:00pm – Dinner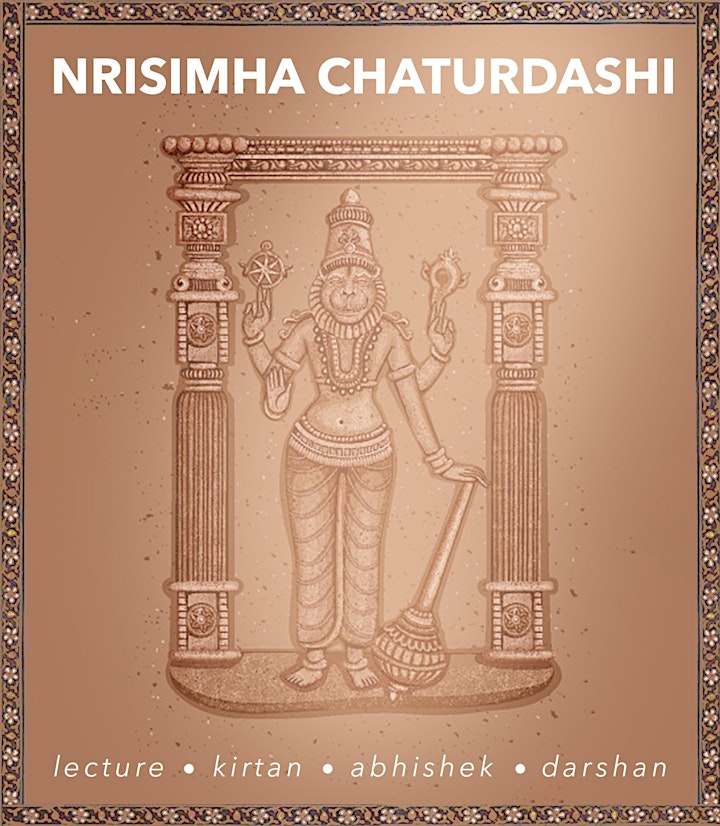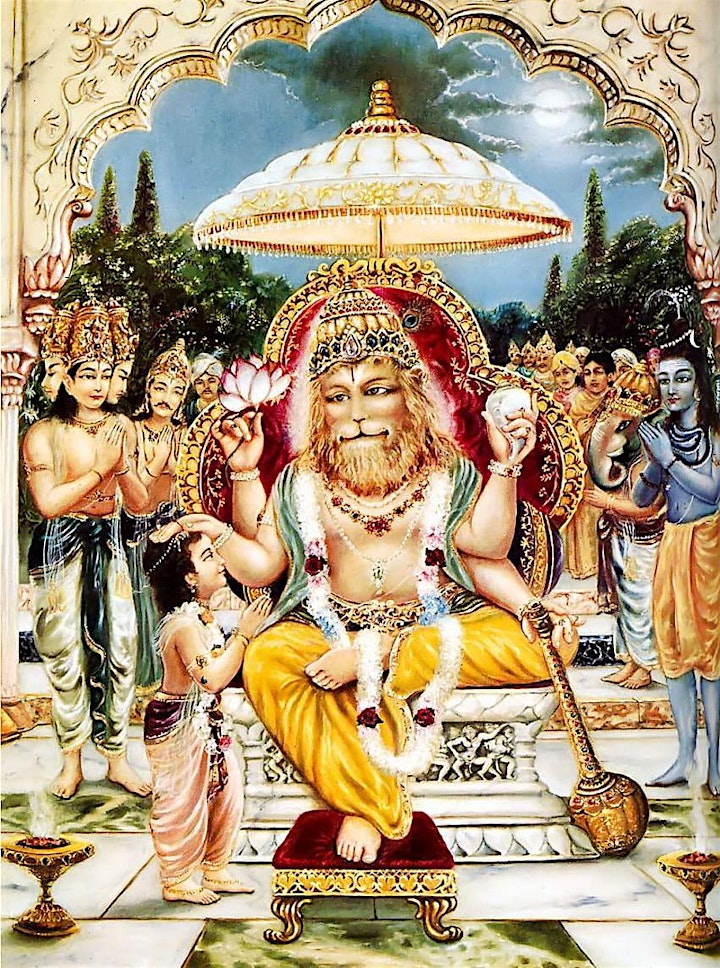 You can participate in the fire yajna, where we will chant special mantras to please Lord Narasimha. The yajna will be accompanied by kirtan, so you can meditate on kirtan while in the presence of an auspicious fire yajna – a powerful experience!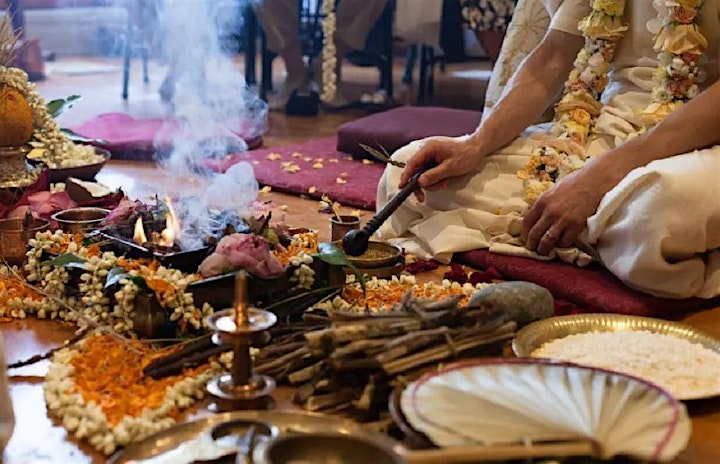 Related Events